Traditional Music and Songs from Persia.
"3 ELEMENTS": An exhibition showing the works of 3 artists, each working with his own materials: Aboud Fares, sculptor (Metal): Anees Maani, sculptor(wood) and Nedal Balyh, architect (ink), at the Penang State Museum Gallery.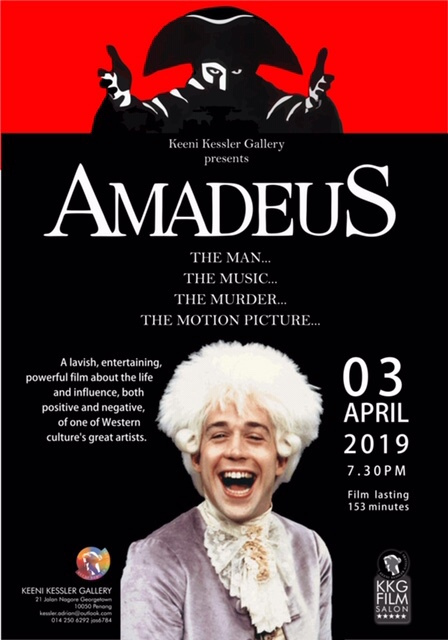 "Amadeus* – The film of the life of Mozart, by Milos Forman.*** at KKG.
"Lightness of Being" – an installation , using meshing shaped by Barbara Moore and Doris Hafner, at KKG.
"Restoration" – ink works by Nedal Balyh, at KKG.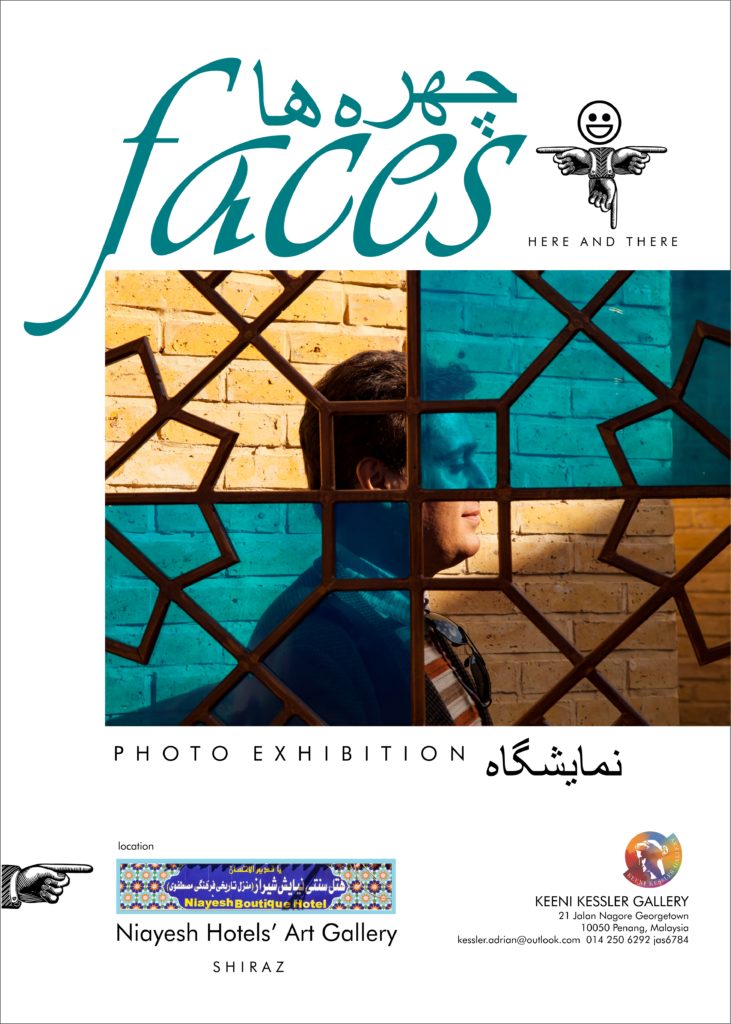 "Faces" exhibition of Albert Foo's photographs of the people of Persia, at Nyayesh Gallery, in Shiraz.
"Nightwatching" the film about the scandal revolving around the famous painting "The Nightwatch" by Rembrandt,. Directed by Peter Greenaway, at KKG.
"Change" a documentary dealing with change, especially, as seen by some artists, at KKG.
"Silk Road" 3 was the last part of the BBC series dealing with the Silk Road, superbly presented by Edinburgh professor…………The previous two parts were also shown at KKG.
"Raphael" – a documentary, about the life and work of Raphael, at KKG.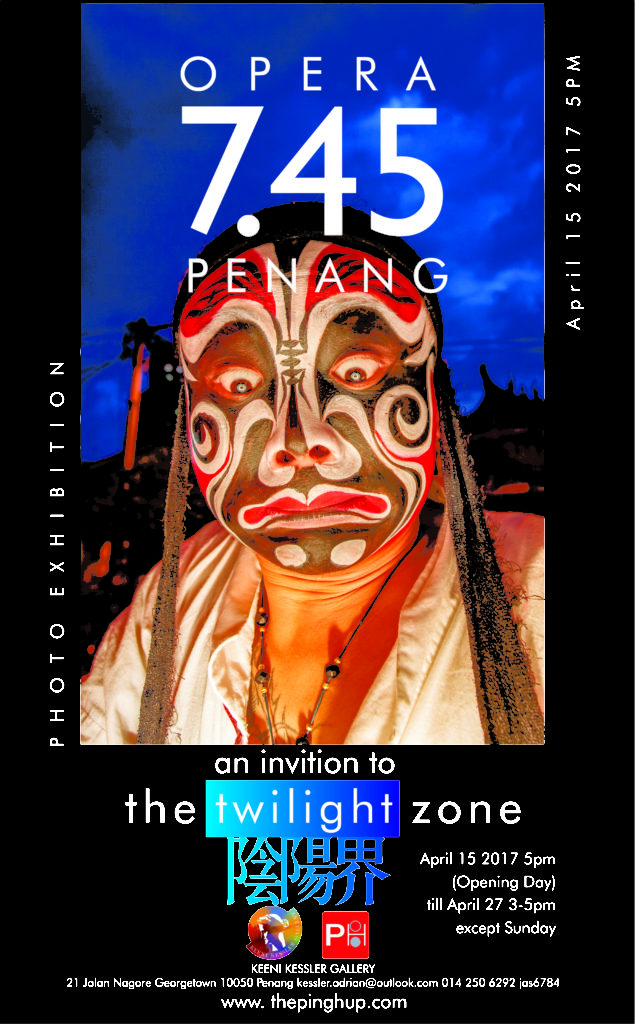 "Opera 7.45" A beautiful exhibition of photographs taken when the light goes "blue" before going under. The topic is Street Opera during the Hungry Ghost Festival here in Penang. The photographer is Albert Foo, at KKG.
"Backstage" is part II of "Opera 745" – beautiful photographs dealing with Street Opera during the Hungry Ghost Festival, by Albert Foo, at Alliance Française de Penang.
"Migration" was an exhibition of multi media items (mainly collages) by Keeni Kessler, spanning a number of years, at KKG.
All the posters, flyers, banners for the previous events at KKG were made/designed by Albert Foo.